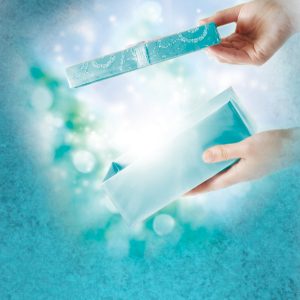 YOU HAVE A TED TALK
By Virginia Nava Hieger
"You have a TED Talk," she said. A couple of weeks ago, I was at a conference and saw this younger woman, eager and beautiful, with a lot of curiosity and light. As I was talking with her, I shared that I've written two books and then said to her, "You have a book, too. We all have a book or a lesson, or a journey to share with everyone we meet."
"Really?" she said, raising her eyebrows.
"Yes," I replied. "For example, what is your theme for your life?" She said she didn't know. I said, "What is your bigger question, then?"
"Finding my life purpose," she said.
"This is the theme for your book. You'll share with others your journey, your quest for purpose." I asked her to find the soul-searching moments of her life and note her lessons along the way.
And I reminded her to consider how she might help others on the same path.
"Remember that whatever is most natural to you is your GIFT," I said, "even if it may seem unnoticeable."
"You have a TED Talk," she said, and then it was my turn to raise my own eyebrows. She smiled and said "Look in the mirror."
And just there, right where I stood, I became a student again. I get reminders like these often, that we are all students in life, constantly receiving whatever we are willing to give. This lovely woman gave me an unexpected GIFT. She helped once more to see what had been unnoticeable to me. What started as a natural conversation for me was turned around, circling back to me as she shared how it could help others. I was just as surprised as she was by this miracle.
My reaction was, "I have this GIFT, really?" I guess I imagined that if I had a TED Talk, it would be more rehearsed. All I had done was to simply say, "What is the most natural to you is your GIFT, and it is worth being shared."
We all have a TED Talk, a message to share with our communities. I wonder if we're losing the ability to see that we indeed have it.
I told her the story of how my life has a thread. I spoke to her about the meaning of freedom and authenticity. I shared how a speech I wrote at 13, one that I thought was for others, was really meant for me. That it was a way of reminding myself of the importance of being true to myself. Though my own journey since, I've found that we all have similar threads, and it's these threads that offer us clues to live our GIFTS and be who we were born to be.
Let your thread be your TED Talk, and when you find it, be sure to share it with the rest of us in a coffee shop, with a friend, or in your community. You never know, it may become a real TED Talk one day. Don't wait to share it until you are on the big stage, because life itself is already a bigger stage. There are already people in your life, both strangers and people you know, who will be served through your story and by experiencing your natural GIFT. Reuniting with our GIFT is one of the biggest accomplishments of human existence. It's all about living our GIFTs and having the courage to share them.
I've found that a GIFT is like a tidal wave, rebellious and full of strength; it's like a smile that warms up your heart from the inside.
Let's share our GIFTs today in our own TED Talks, because each of us has this GIFT, our untold stories that can transform the world.